Let's think: Who are we?
What has this world come to that there have been war casualties every day not only this year but almost every year? How do we condone deliberate attacks with the  intent to kill? How have we become so unhuman that we can no longer empathize and sympathize without seeing a documentary that "makes shit real"? When we sit back and condone this violence, are we not worse than those that...
When we know what the right answer is, when we know that we are about to make the wrong decision, why do we as humans still ignore that wrong answer and make the wrong decision?
Fuck not giving a fuck
Fuck not giving a fuck. Tutti dicono "Che ne me frega". E perché no? A me mi importa. Quando nulla importa, non ce niente da perdere. Who cares about the shit that is fake? The shit that is temporary. Give a fuck and fuck that shit. La pura vita e piena di belleza allora lasciala esserne.
Watch
l0ves1cktree: laughingisbetter: kfcrage: l2ascal: skipxd: rastarican: yaois: courag3: kissedmequiteinsane: hardcoreklaining: beautifulwhatsyourhurry: theweightofyourworries: lovetonikki: i think i want to throwup now… Okay well at first I felt really awful for her…. … O.O i was NOT expecting that ending bit. . what the actual fuck..i meanthe end is...
Life
It's amazing how being in a place long enough can start to rub off on you even though you don't want to. Your perspective on everything changes and suddenly your mind becomes a bit more open and sometimes you're not even ready for it.
Writing
I'm so ready to start again. Just need to get the rest of the semester out of the way
6 tags
That one friend that annoys the shit out of you. →
I'm that guy :)
Please explain to me
Somebody can you please explain to me the difference between calling a girl a bitch and a chick…now i just want you to think about it for a second….Now please tell me what's the difference
1 tag
Hmm
I feel pesado e non posso cambiar eso. Forse if I take an active role en transformandome poi I wouldn't feel so pesado. Tuttavia, ho detto che non potrei resolverlo. Is it insolvable o que soy un mentiroso? Quiero che qualcosa suceda
"it was like i was the busted lego piece that didn't fit in."
– Andre Scott Keaveny
You know...
How there's always this one thing about you whether or be physical or about your personality, etc. but there's this one thing… and it always brings you down emotionally? And then you always have hope that this one thing will go away after a few nights of sadness, so then you're cool for weeks, months, sometimes the whole year if you got it together. And then there's a...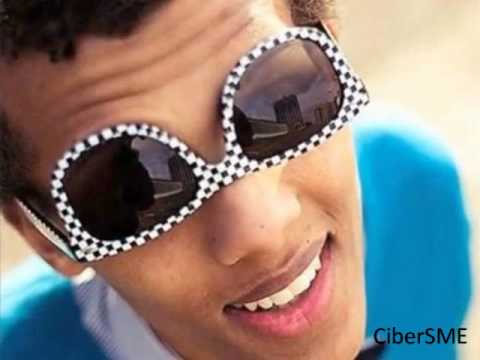 Black English
*Sigh* i need more black friends, specifically black friends that speak black english. And I mean I need more black friends that I habitually hang out with and not just here and there. I miss speaking black english… I tire of hearing people attempt to correct my english when i speak in ebonics… *sigh* it's a sign i'm comfortable with you lol don't be an asshole about...
If I ever direct music videos,
sthonny: I'm going to only hire girls with degrees to be video girls, because then they can better serve as better role models. this is one of the worst things i've heard.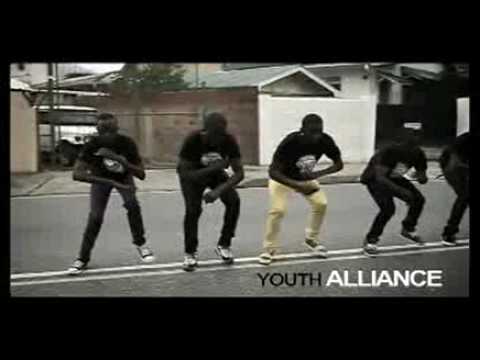 Wannaaaa be cool and "like" my photo page on...
dannyfung: Danny Fung Photography
I love myself
It's amazing how much cultural influence I think I'm succumbing to. I always think I'm losing that bond that keeps me from being that picture that falls off the collage. I always think that one day my glue will run out. That one day I will no longer be a part of the mosaic that is my family. That one day my grandma and I will speak different tongues and that having a real...
"the people," "Those few," and Me
People always discourage me…And it's never easy to bounce back. People always make fun of me…And it's never easy to keep smiling and love myself. People always try to put me down…And it's never easy to stay standing. People always make fun of my beliefs…And it's never easy to keep believing stronger than before. People always doubt me…And...
You're just too good to be true
I sit here and stop. I let my breath slow down. I take a minute to just take in the rest, to take a real breath. I hear drops falling freely onto the leaves of trees, onto the muddy ground, onto the paved cement, onto the washed looking bricks that encase me in this building, and finally onto the window glass. The drops hit instantaneously and they don't know where they are going but they...
Random jabbling (and if that isn't a word I just...
Is it bad that I'm too laid back for schedules and deadlines? I'm too careless for formalities. Is that so bad? Is it such a horrible thing that I would like to be carefree? What about that I think sometimes the idea of school seems so socially demeaning to my nautral presence on earth, to all our natural presences? Maybe what's worse is that I'll end up like all the others...
"There is a logic to my reading, but I can't define it. I like reading..."
– Aleksandar Hemon (via 500daysofkissingmypillow)
Ugly Betty
I miss it :(
wow...
it's amazing how much i think that i'm alone, but then i listen to people, and I realize I'm not,
Grrrrrr
FUCKKKKK!!!!!!!!!!!!!!!!!!!!!!!!!!!!!!!!!!!!!!!!!!!!!!!!!!!!!!!!!!!!!!!!!!!!!!!!!!!!!!!!!!!!!!!!!!!!!!!!!!!!!!!!! AND WHY THE HELL CAN'T I MAKE THIS BIGGER. FUCK YOU TUMBLR. ALWAYS FUCKING UP ON ME. UGHHHHH
Summer
I'm debating on whether or not I should take part in the little social life I do have. I realized I have turned my back on reading, and I want to open myself back up to it. I rarely get the spark to read a book, but once I start, I could go on forever, with a few breaks here and there. I wish I could go to a latin american country and just read on a verandah in a personal comfy chair while...
"Filipinos\Filipinas are a good race to mix with other races to make..."
– Urban Dictionary (via 500daysofkissingmypillow)
Listening to music and writing nonsense. skip it.
We say the things that don't scare us to say. We feel what we can feel in the moment. We don't always say what we feel because it scares us. We think about those feelings and when they ask us, "What's wrong with you? Are you ok?" we say, nothing I am fine. Although we dont want to express the feelings vocally, we write them. It's like writing them doesn't...
Picasso
All those paintings brought forth, that's amazing. It's so beautiful to leave a part of your metaphysical being with the physical of the world. Only few people will ever touch the heart of so many people, whether it be a good way or bad way doesn't matter. I would imagine to be in the presence of these people is amazing; not because they are something so special, but because they...